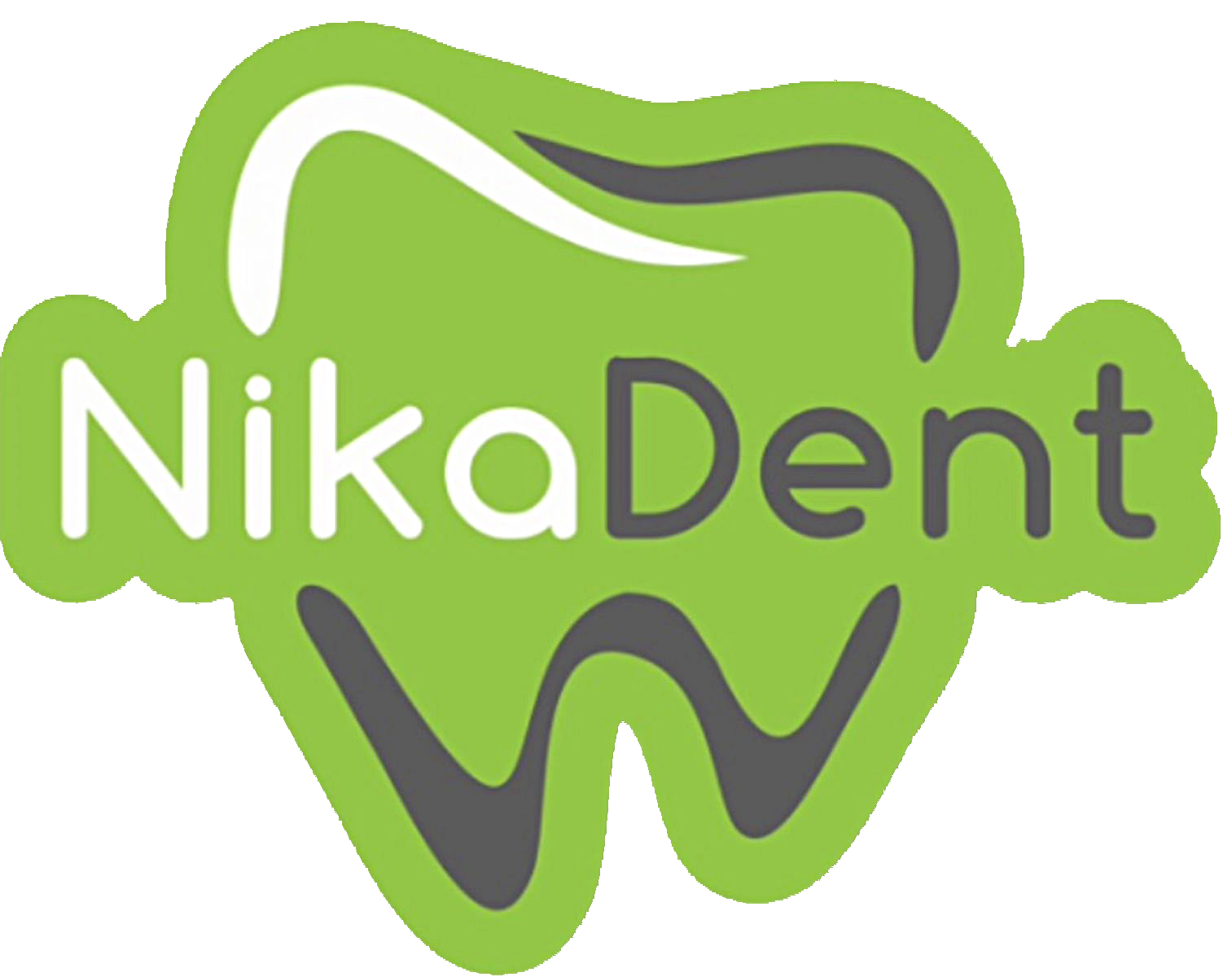 We will take care of your teeth!
Dental treatment without pain!
We will make your smile shining!
Come and see for yourself!
European clinic in Kropiwnickiy
WELCOME TO NIKADENT
It should be admitted that a snow-white and healthy smile – it is a standard for a person living in the 21st century. To look after the oral cavity in our days, does not make any hard work, the main goal is to find "your own" dentist.
The main IDEA of the clinic NikaDent is work on modern equipment with advanced technologies, guarantees of infectious safety and highly professional personal. And also, civilized, accepted all over the world, relationship between the doctor and the patient, and within the collective.
NikaDent clinic surprisingly combines secular chic and home cosines, and friendly staff with participation handles to any problems of patients. You have nothing to worry about – after all, only the best specialists take the reception in the new clinic. They carry out any procedure only with the help of proven European technologies and guarantee a good result.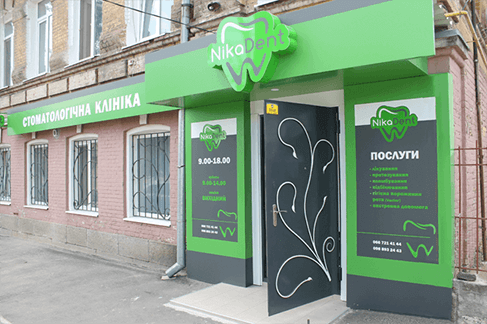 Services
POPULAR SERVICES in our clinic
Dentists-therapists always try first of all to save your own teeth! Most often, therapeutic dentistry includes the treatment of caries, pulpitis and periodontitis (parodontitis). With the help of therapeutic interventions, it is possible to eliminate aesthetic defects, the consequences of dental injuries, erosion and hypoplasia of the enamel, pathological processes in the root canals. First of all, the work of dentists-therapists is aimed at painless preservation of the damaged tooth, its reliable protection and prevention of further destruction. And the treatment is not limited to simple installation of a seal. The emergence of new materials, tools and technologies, used in ...

Professional dental hygiene   Agree that with the modern rhythm of life, you do not always manage to fully monitor the health status. Fast snacks, unfavorable ecology of a megacity, water – a lot of negative factors attack the body daily, undermining its health, including the state of teeth. Cleaning the teeth at home and rinsing the mouth cavity is only a necessary minimum, but with a single toothbrush, it is not always possible to completely remove food debris and dental plaque. Dentists recommend professional dental cleaning in the doctor's office at least twice a year, as well as before any ...

Surgical dentistry is designed not only to preserve, but also to restore teeth. Today it is an independent clinical discipline in modern dentistry, because the tasks it solves are so vast, that they require a narrow training of specialists. Although often for the quality preservation and restoration of the dentition requires the joint work of a dental surgeon with other specialists – orthopedic and therapist. Forced removal of the tooth can be called only a stage on the path of dental treatment, for example, when correcting an incorrect bite or for eliminating the trauma from the wisdom tooth to the ...
Reviews
That's what our customers are telling us about
Form for consultation


We will call you back
ПОЛИТИКА КОНФИДЕНЦИАЛЬНОСТИ
Владелец сайта NikaDent.kr.ua (далее NikaDent.kr.ua или Администрация) обязуется сохранять Вашу конфиденциальность в сети Интернет. Настоящая Политика Конфиденциальности, рассказывает о том, как собираются, обрабатываются и хранятся Ваши личные данные. Администрация уделяет большое внимание защите личной информации пользователей. Пользуясь сайтом NikaDent.kr.ua, пользователь тем самым дает согласие на применение правил сбора и использования данных, изложенных в настоящем документе.

Если Вы не согласны с условиями нашей политики конфиденциальности, не используйте сайт NikaDent.kr.ua!

Собираемая информация
Администрация сайта может собирать следующую информацию о пользователях сайта:
- Фамилия, Имя, Отчество
- Адрес электронной почты
- Прочая информация

Использование информации
Ниже описаны некоторые способы использования личной информации пользователя:
- для внутреннего отчета
- для предоставления информации и услуг, которые запрашивает пользователь
- для отправки различной электронной корреспонденции
- для проведения опросов
- для формирования статистических данных

Раскрытие информации Администрация не продает личные данные пользователя и не передает их третьим лицам без согласия на то пользователя. Далее, описаны некоторые случаи передачи личной информации пользователя:
- в случаях, если это требуется органам спецслужб или если это требует законодательство

Прочая информация Дети любых возрастов могут беспрепятственно пользоваться данным сайтом.
Route "Sports School-NikaDent"